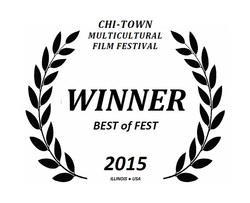 Congratulations to Alan Nettles and his film '3 Blind Boys on the Block' on being selected 'Best of Fest' at the 2015 Chi-Town Multicultural Film Festival.
---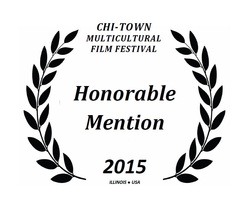 Congratulations to Mary Horan and her film 'Irlanda Elizabeth' on having 'Honorable Mention' at the 2015 Chi-Town Multicultural Film Festival.
---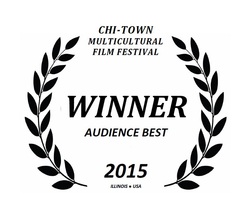 Congratulations to El Porter and his film 'Sensitivity Training' on being voted 'Audience Best' at the 2015 Chi-Town Multicultural Film Festival.
---

---
Below are bios/trailers from filmmaker(s) in the 2015 Chi-Town Multicultural Film Festival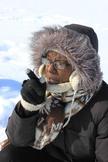 Producer/Director of ANTIDOTE:

Olayinka Hassan, a Screenwriting/Directing Grad Student at Columbia College Chicago, enjoys writing and directing films that are challenging, and suspenseful. With a background in chemistry, she combines the arts and sciences by bringing compelling stories about human relationships, human vs. human, human vs. nature, to life through the eyes of the camera.

---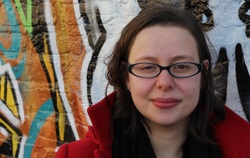 Director of Irlanda Elizabeth:

Mary Horan, has a MFA in Film and Video from Columbia College Chicago. She worked at the Chicago Tribune for three years producing web videos for the Tribune website. She has several short documentary films that have played at film festivals across the country, most recently her short personal documentary, 'Irlanda Elizabeth," has screened at the Chicago Latino Film Festival, and the St. Louis International Film Festival. Another recent short documentary she co-produced with Zach Mehrbach, 'Moment of Glitch,' premiered at Slamdance and Big Sky Documentary Film Festival as part of the International Documentary Competition. She was also a fellow with Kartemquin's 'Diverse Voices in Documentary.'

---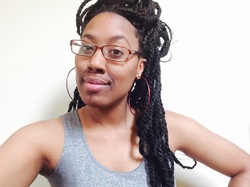 Creative Director of Chi-Voices: A Poetic Film Series:

Jessica Estelle Huggins, a Boston Native has been a resident of the city of Chicago since 2008. Immersed in the Columbia College Chicago artistic culture, Huggins dove into film exploring her many talents in writing, directing, editing and casting. But her true passion is creative producing. She has worked on over a dozen short films, including one faculty film, two of Columbia's Advanced Practicum Productions and a festival favorite short, Perfect Day with UIC's famed theatre Professor, Derrick Sanders. The short was accepted into 20 film festivals and has won 4 awards. In the last year, Huggins has developed a series called Chi~Voices: A Poetic Film Series, where six Chicago poets creatively express their thoughts about youth violence in Chicagoland. Chi~Voices has currently been accepted into 3 international film festivals. Huggins hopes to continue creating beautifully inspiring narratives with lead actors and actresses that mirror the vast stories of the black community.

---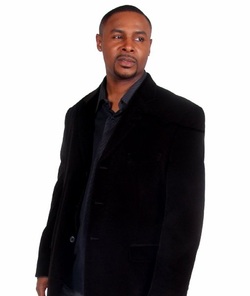 Director, Writer and Actor of Sensitivity Training:

Elliott V. Porter , has IMDB credits for: All about the Ring, Caged, Player in Training, and Cost of advancement with projects placing in film festivals such as; NY International Film Festival, Hollywood Black Film Festival, BET Urban World Film Festivals, Pan African Film Festival, San Francisco Black Film Festival, Spaghetti Junction Film Festival, Urban Media Makers Film Festival, Peachtree Village International Film Festival and Black Harvest Film Festival. Along with top placing's in multiple writing competitions; BET Wrap it Up Script Competition, Spaghetti Junction Film Festival and BET Urban World Film Festival; Elliott has had the pleasure of working with Andrew Bailey of Warner Bros Studio rewriting one of Elliott's films, All about the Ring, now called "Size Matters," and was courted by Simmons Latham Media Group. Elliott, in 2006, also received a nomination from "The Truth" Magazine and received and "African American Arts Alliance" award in 2005, both for filmmaking.

Elliott's most recent endeavors include a short film "Sensitivity Training, a Sitcom "Uncle Old School," and making it to the 2nd round of the Nicholls Fellowship with his screenplay "Christmas Village."

---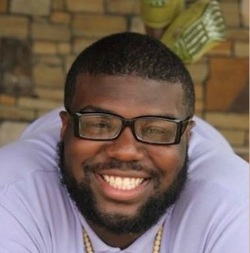 Writer/Director of 3 Blind Boys on the Block:

Alan Robert Henry Nettles is a native of Buffalo, New York. Alan is currently in his junior year of study at Watkins College of Art, Design, & Film located in Nashville, TN. He's had the privilege of studying at Temple University in Philadelphia, PA and Howard University in Washington, D.C. He is a Film Production major with a minor concentration in Screenwriting. Alan hails from a primitive background of the performing arts. Both of his parents are talented, classical-jazz musicians who have had the privilege of performing with internationally acclaimed artists. Alan himself is an actor, singer, director, producer, but most of all a writer. Alan has written a variety of plays, screenplays, television pilots, and a collection of personal poems.

He is the Founder and CEO Director of Production Development for Moving4ward Productions. While at Howard University, he participated in the Writer's Room program. He also wrote several of the journalist scripts for the student lead broadcasting network, SPOTLIGHT. He served as the Director of Cinematography and Executive Producer for the short film, Plus One that was featured in the D.C. Speakeasy Shorts Festival.

Mr. Nettles is currently working on a feature film screenplay entitled, Through the Fire. He is excited to picture wrapped the original short film, 3 Blind Boys on the Block which he wrote and directed. The film will be released at the International Black Film Festival of Nashville in October 2015. Alan Nettles seeks to invoke passion, feeling, and emotion into his viewers using his talent of writing and film direction.

---



Honorees for the 2015 Chi-Town Multicultural Film Festival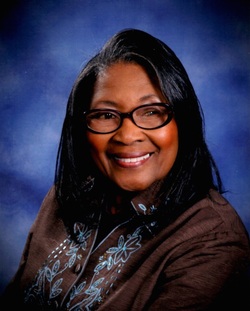 Margaret Caples, executive director of the Community Film Workshop of Chicago started her career as a community organizer and social worker. Margaret has a master's degree from the University of Chicago School of Social Service Administration. She married the photographer and filmmaker, Jim Taylor. Jim became the director of a new film boot camp, the Community Film Workshop of Chicago (CFWC). Community Film workshop established an environment where many people of color and women news cameramen, editors, producers, and the technical crews on television, commercials, feature films and independent media projects got their start. Margaret continues her late husband's philosophy of hard work, creativity and personal accountability.

Margaret has served on boards of the National Alliance of Media Arts and Culture, Chicago Area Film and Video Network, CAN TV and Kartemquin Films pushing for racial equity and access in the media. She believes in building strong community partnerships. Margaret also served on the Englewood Cultural Planning Council, and the Advisory Committee for the 21 Century Learning Center at Harper High School.

Ms. Caples is featured in the documentary and book "Women of Vision: Histories in Feminist Film and Video by Alexandra Juhasz. She was honored with the first Big Shoulders Award by the Chicago Film Critics' Association; the CityArts 20th Anniversary Award presented by the Chicago Department of Cultural Affairs, and the ETA Creative Arts Foundation Award for "Stretching the Boundaries". "Diverse Voices In Docs" is collaboration between Community Film Workshop and Kartemquin Film that mentors emerging documentary filmmakers of color. In addition she incubates a new group, "The Reel Black Filmmaker" and continues the 15 year old, "Youth In Motion", after school program. This work reflects Community Film Workshop's mission and attest to Margaret's commitment and stewardship to the community.

---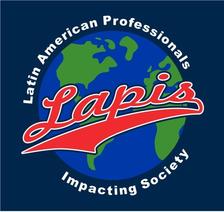 Latin American Professionals Impacting Society (L.A.P.I.S.) is a non-profit organization comprised primarily by administrators and leaders in the Circuit Court of Cook County's Juvenile Probation and Court Services Department. The organization was founded in 2001 as a collaborative of juvenile probation officers with a mission to foster an environment that allows for and embraces cultural diversity. Today they have a membership beyond Juvenile Court and continue striving to create and assist the leaders of tomorrow as well as recognizing the role models of today.

Their partnerships include Mikey O Productions, Latino Task Force, New Life Ministries, Fraternal Order of Police, Reinberg Elementary School, Fiesta del Sol, Marquette Park Elementary School, Gads Hill, Uno Charter School, Erie Charter School, Melrose Park, Great Hope Family Center, Fellowship Flock, BUILD, Youth Futures, Latino Film Festival, New Life Covenant, Chicago Dream Center home for victims of human trafficking, River of Life shelter for woman and children, and many more community based services and organizations.


---